A Hike to Odessa Lake, Colorado to View the Milky Way
This was a very exciting trip for me. My sister contacted me in the spring of 2017 to ask if I would take her and my brother-in-law on their first backpacking excursion. I decided to try and grab a permit for one of Rocky Mountain National Park's most highly desired backcountry camping sites - Odessa Lake. This particular campsite had been on my to-do list for a long time, but I have never had the right timing to successfully obtain a permit. I lucked out this time. To make the trip even better, I was able to align the trip with a new moon, so our chances of seeing a super bright Milky Way were very, very high.
The hike starts with gradual uphill for a couple miles. Eventually you get to the back of a very large valley looking down on Odessa Lake as well as a few other alpine lakes. When descending into the valley we saw a few patches of snow in places that were heavily shaded. July snow surprised my guests quite a bit.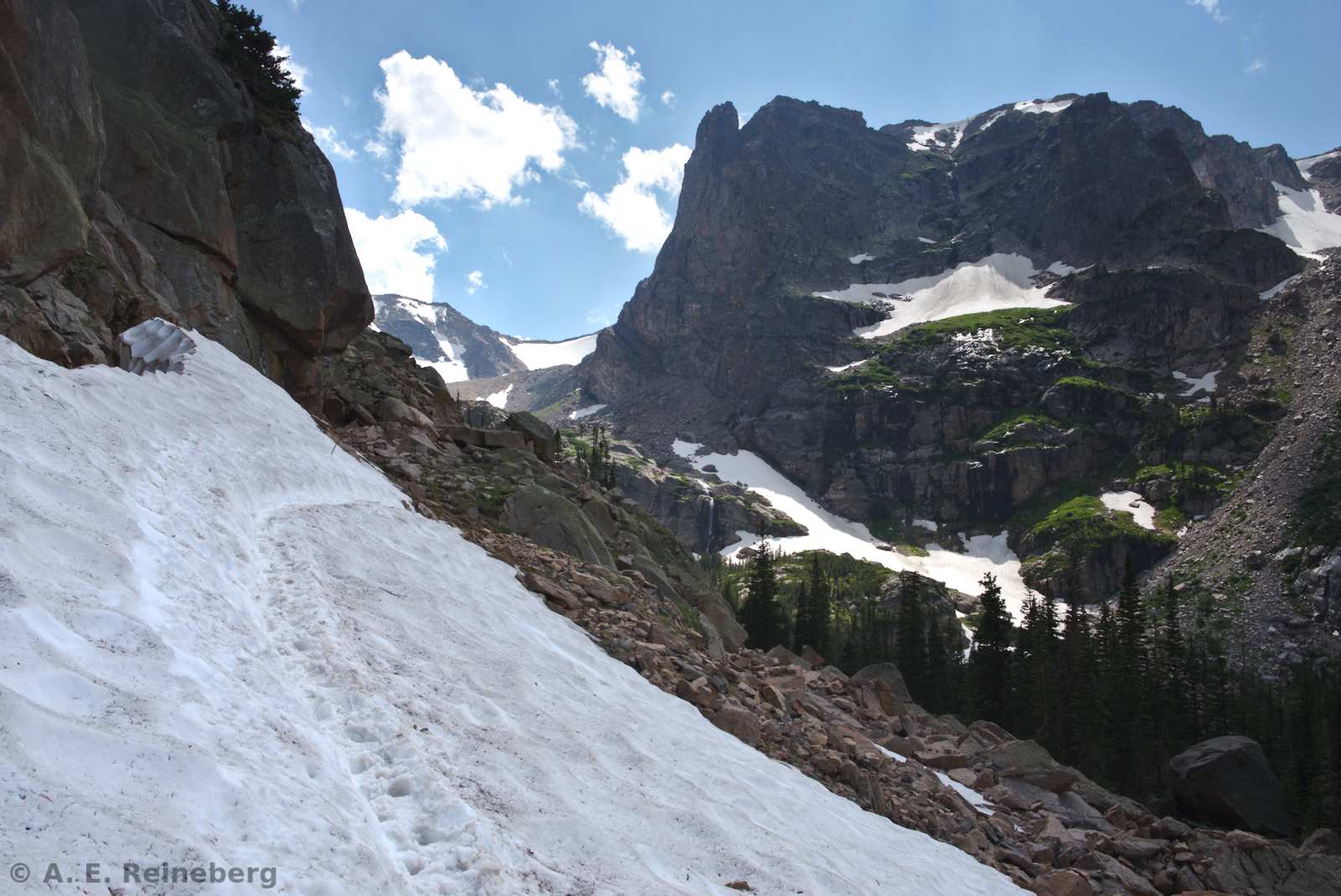 The stream crossing into the Odessa Lake campground is one of the things that sells people on this particular site. This view really lived up to my expectations. My wide angle lens pushes the mountain backdrop back much more than it is in real life.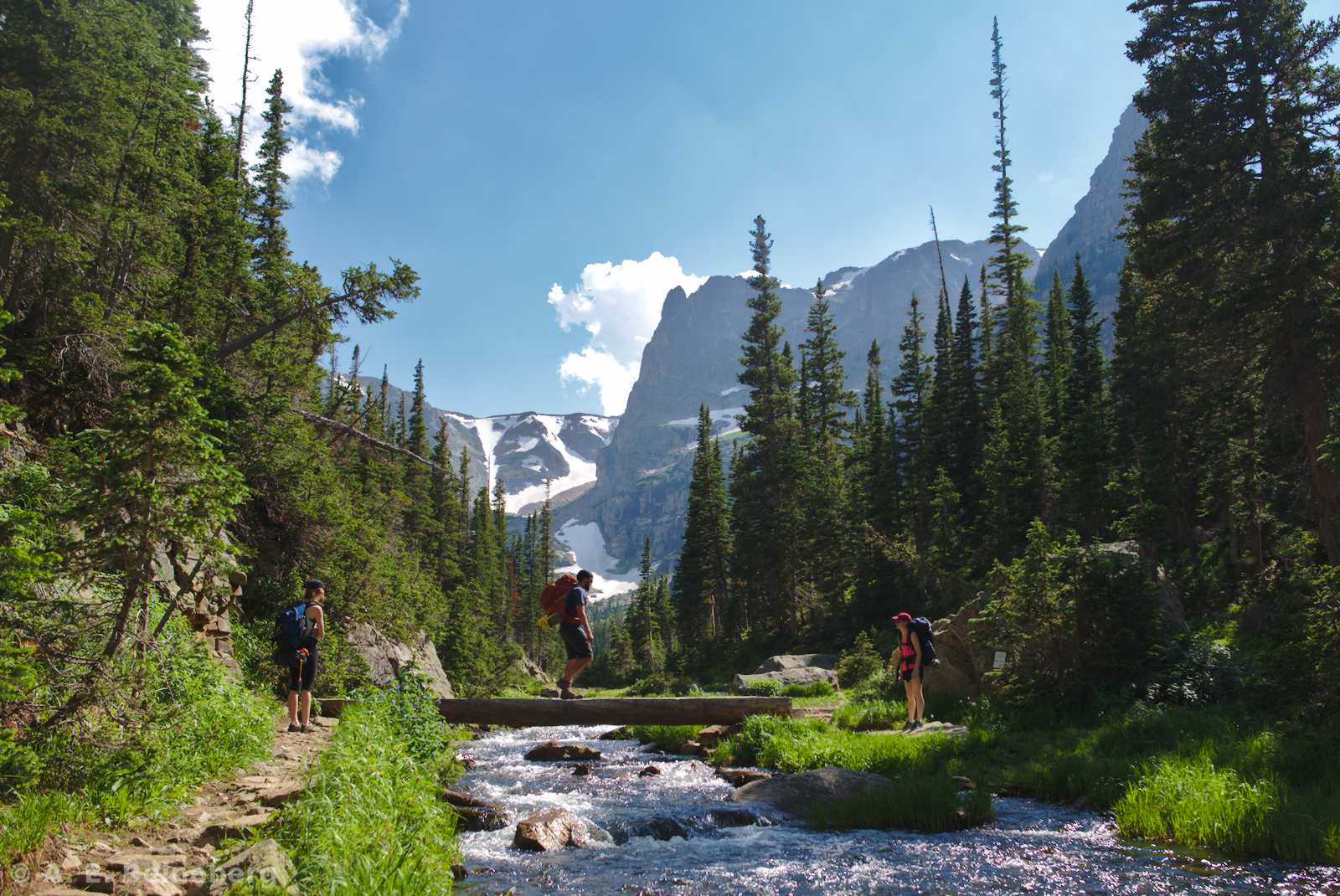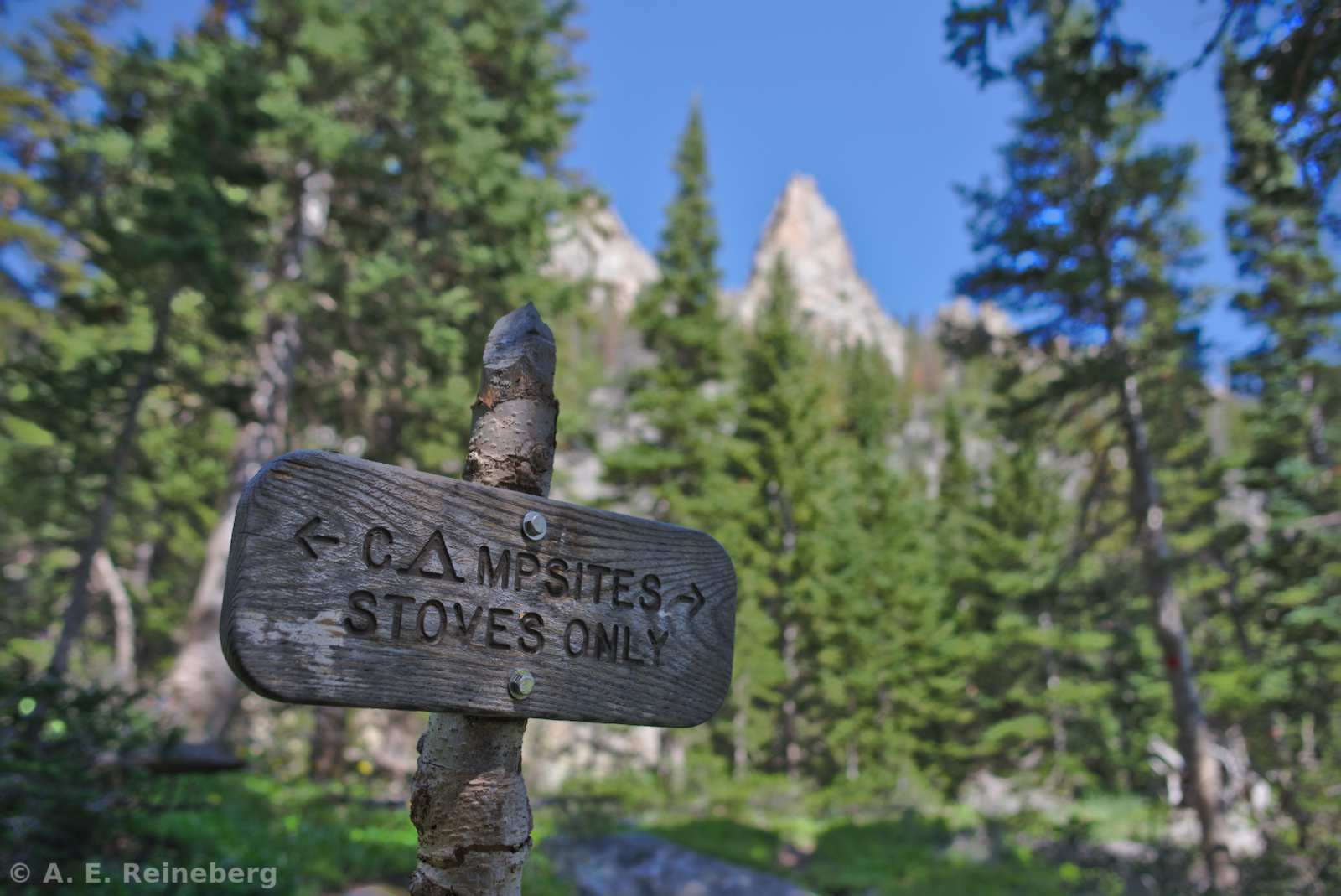 Odessa Lake from our campsite.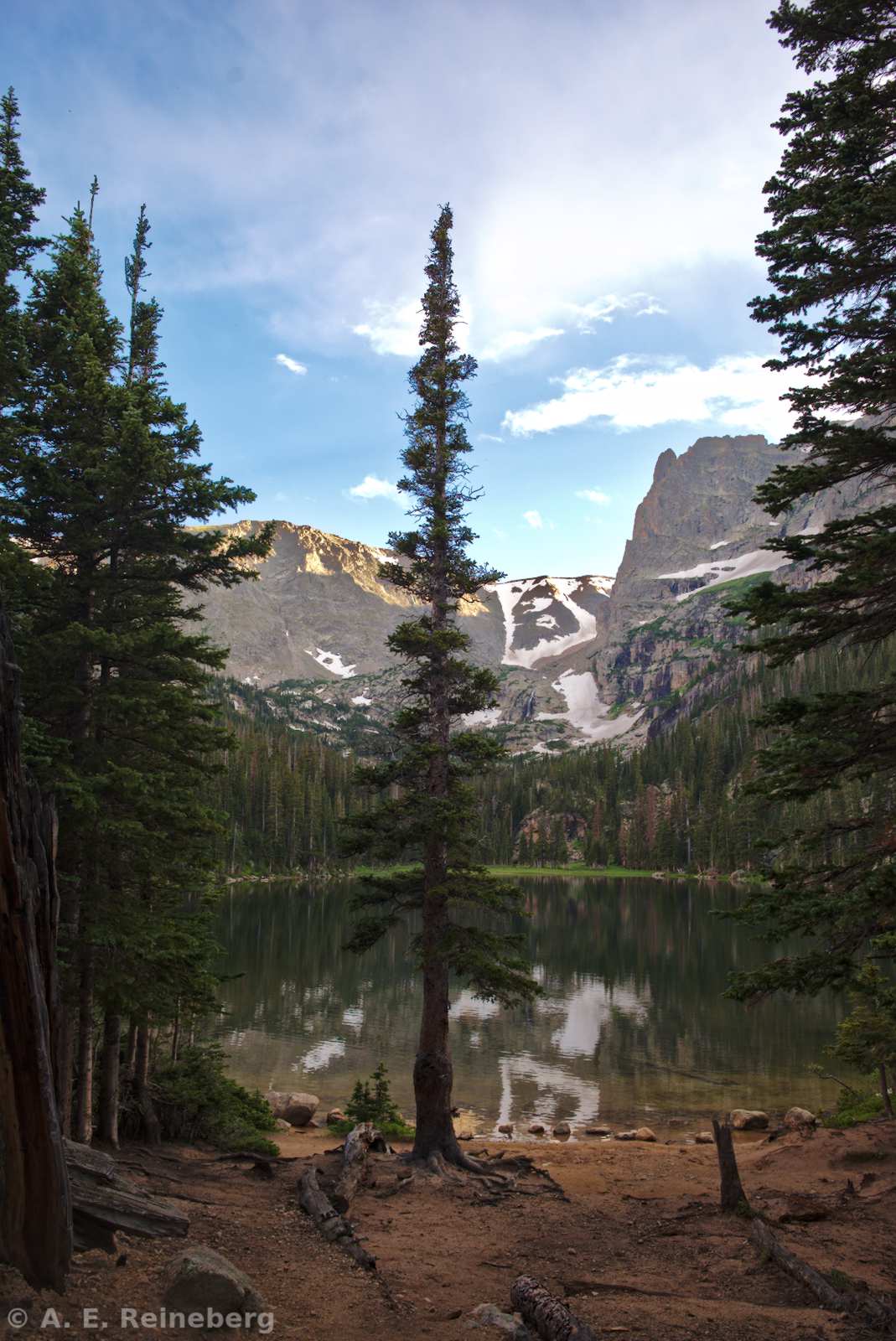 As I hoped, we lucked out with both weather and star visibility. Nearby Estes Park (and even the Denver metro area) did pollute the sky a little, but the Milky Way overpowered all of that. I managed to snap one shot from near my tent with a shooting star and another shot with a slight reflection of the Milky Way in Odessa Lake.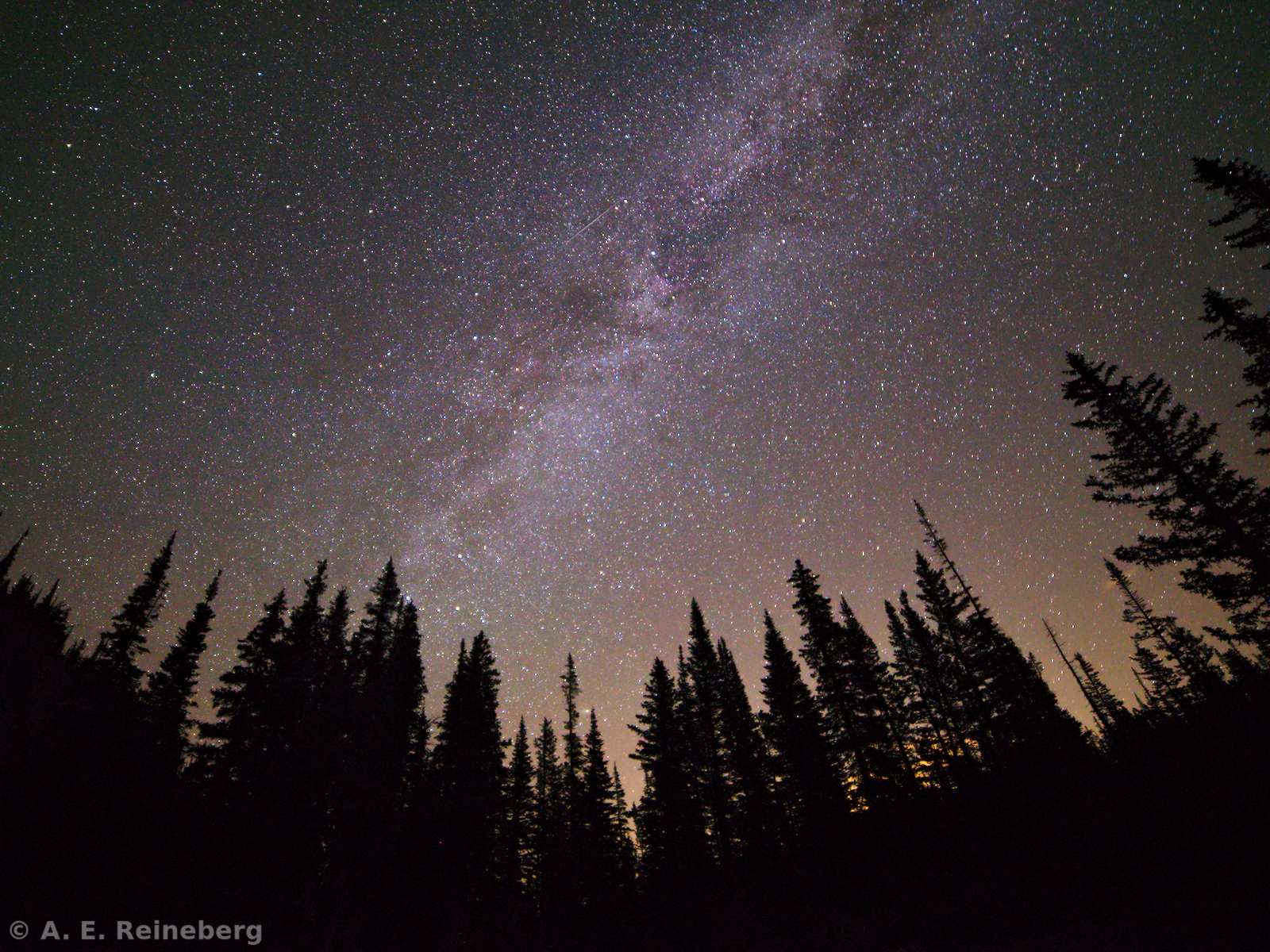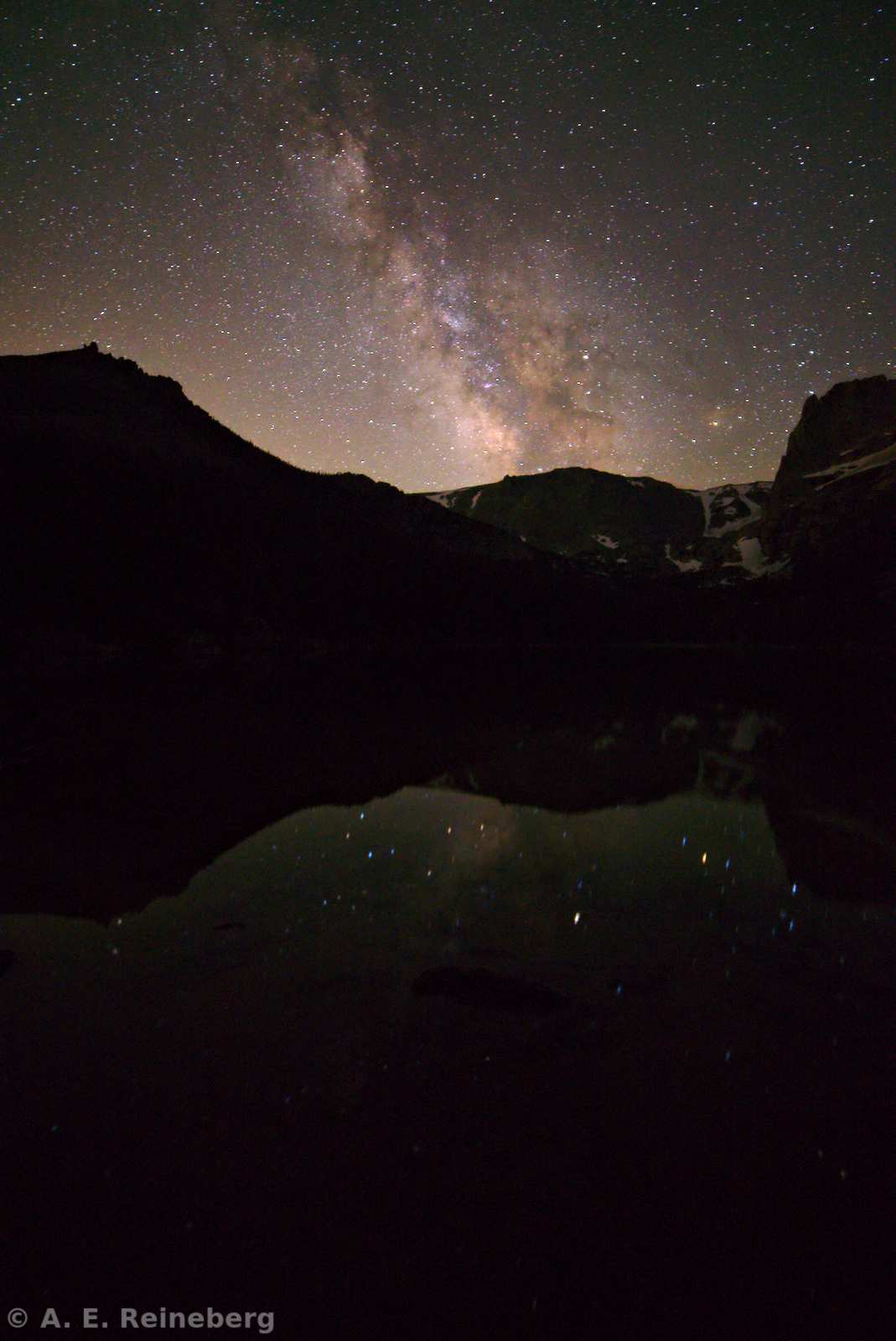 The next day we made our way to Old Forest Inn and then did a side hike to another alpine lake.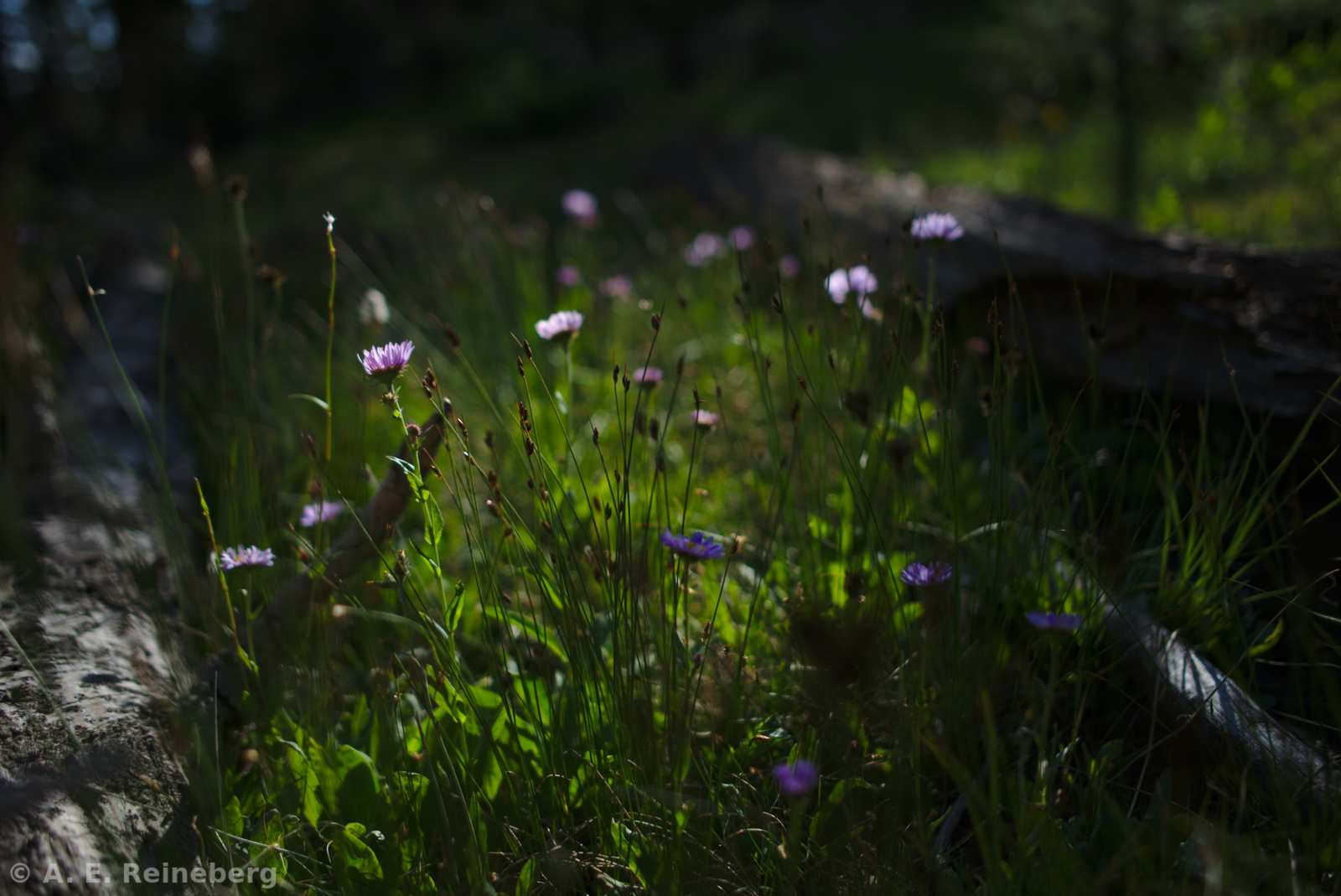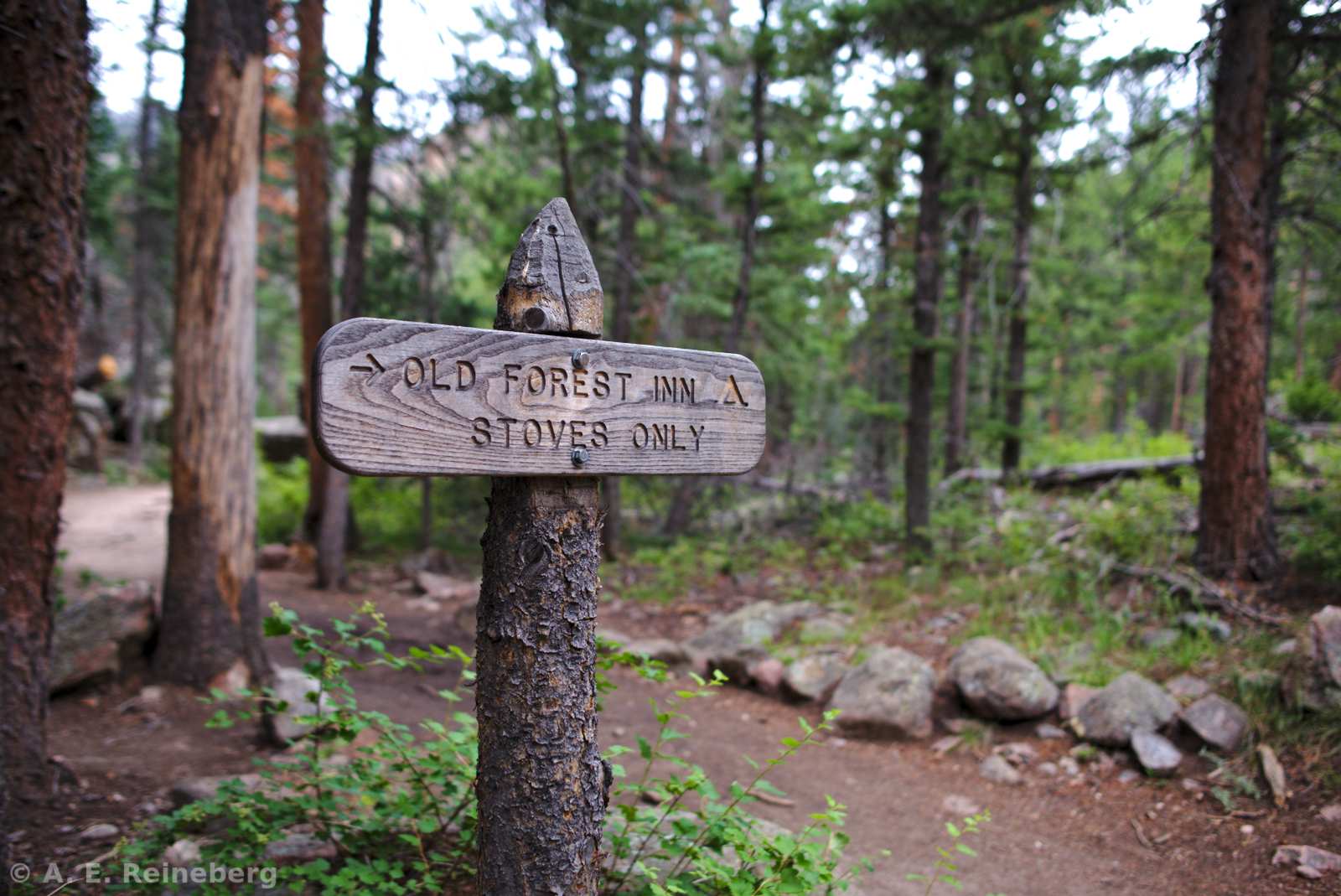 I believe this is Cub Lake, but I forgot to note that detail. There is clear forest fire damage all around this lake. Also, the lake has very odd vegetation patterns/coverage (possibly related to the fire damage).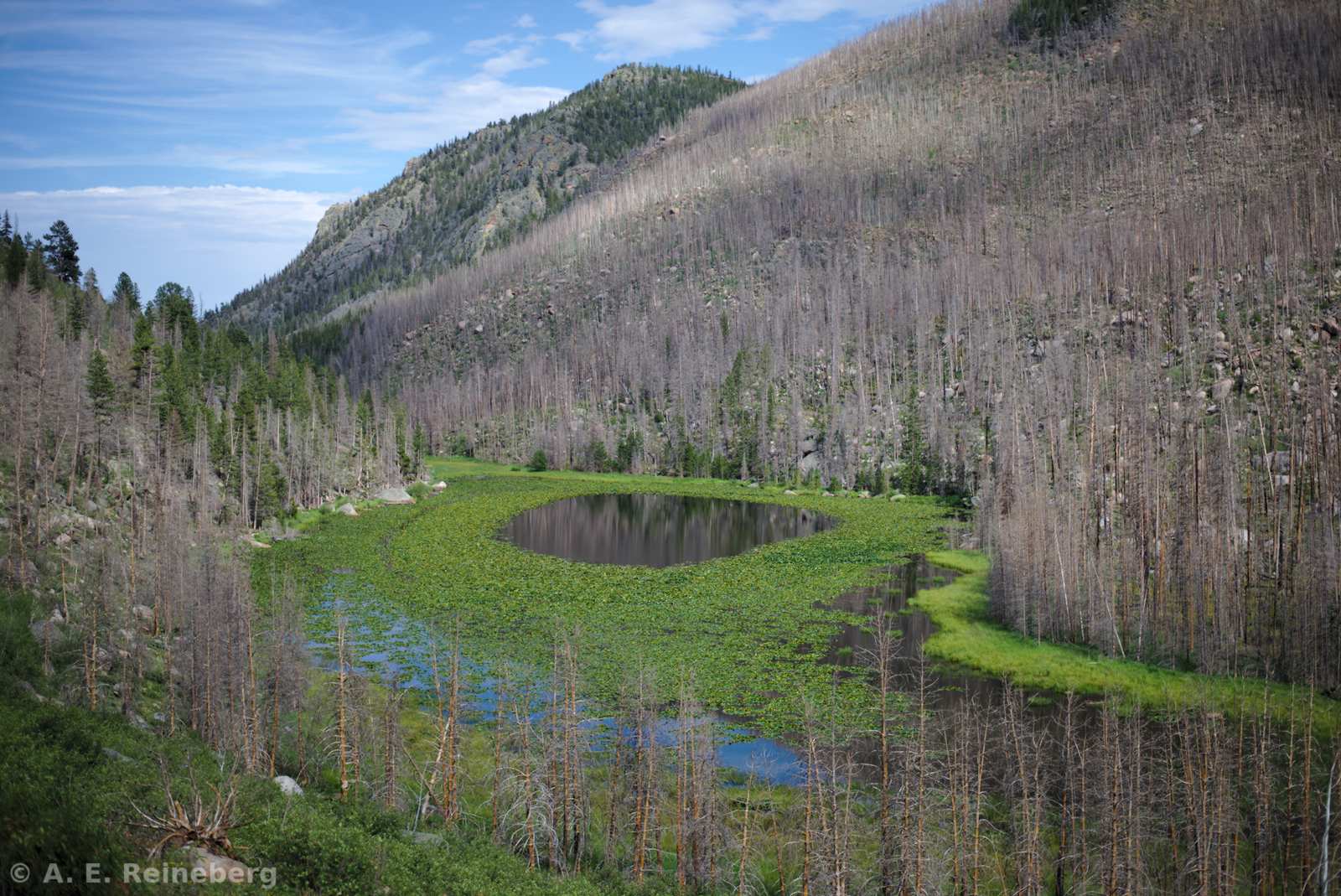 Obviously, it was incredible to experience one of America's finest National Parks with my family. I would do this itinerary again without hesitation, even though it is a rather easy route. In reflection, this trip was very interesting from a photographic standpoint. I put so much effort into the planning and execution of the trip that I may have forgotten about pictures...oops. While I am very pleased with the astrophotos, I do feel like I slipped up on everything else. The combination of having a true "guiding" type of excursion (i.e., responsible for several new backpackers in bear country) and having a ton of fun with family was enough to cause me to approach photography in a really hurried way. I guess this is a reminder that the first priority in the backcountry is having a safe and fun time. Photos are secondary, and guiding while photographing is a skill that probably takes as much time to master as either one individually.
Gear: Nikon D610 with 14mm and 28mm lenses.
---
© 2018 Andrew Reineberg